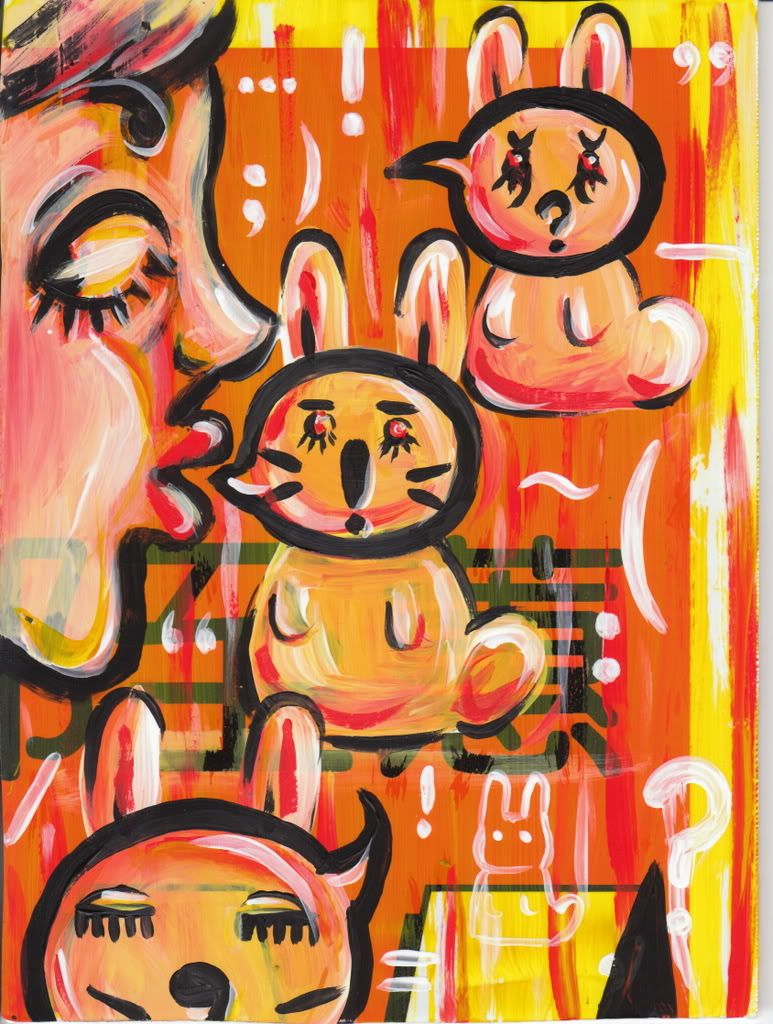 My friend Andrew collects election signs.  We decided to have an art making chill sesh and he brought over an Olivia Chow election sign all cut up.  We had the most fun painting on them, it was one of the nice thick coroplast ones.
I entered this as well as 3 other images to
OCAD's Whodunit sale
.  This is the only one I photographed.  This particular piece didn't sell, but two of my other ones did.